Your doctor just told you that you have heart disease. Suddenly, you are looking at the world through new eyes and you realize everything you eat has a direct impact on your health. The last thing you want is to go through a life-altering event, like a heart attack. The good news is that taking simple steps, like being more aware of what you eat, can help you control your heart disease. Here are some guidelines for heart-healthy eating.
Make a habit of keeping these rules in mind, and soon you'll be thinking more about your heart and less about your stomach when it comes to mealtime.
Choose low-protein sources. Lean meat and poultry, low-fat dairy products, legumes, and egg whites are great sources of protein. Fish is a good alternative, especially when it contains heart-healthy omega-3 fatty acids.
Practice moderation. Overeating is a direct contributor to weight gain, which can lead to high cholesterol and heart disease. Keep track of what you eat, learn to recognize when you've had enough, and realize that restaurants usually serve much more than you need to eat.
Never Miss a Beat!
Subscribe to Our HealthBeat Newsletter!
(Tap to Join!)
(Click to Join!)
I understand that by providing my email address, I agree to receive emails from UPMC. I understand that I may opt out of receiving such communications at any time.
Sorry, an error occurred. Please try again later.
Get Healthy Tips Sent to Your Phone!
Reduce sodium in your diet. Aim to eat less than 2,300 mg of salt per day. Some people — Black Americans, middle-aged and older adults, and people with high blood pressure — need less than 1,500 mg per day.
Reduce fat and cholesterol intake. Stick to limited amounts of healthy fats, mono- and polyunsaturated.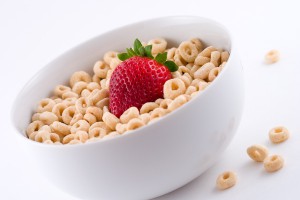 Connect with UPMC
The UPMC Heart and Vascular Institute has long been a leader in cardiovascular care, with a rich history in clinical research and innovation. As one of the first heart transplant centers in the country and as the developer of one of the first heart-assist devices, UPMC has contributed to advancing the field of cardiovascular medicine. We strive to provide the most advanced, cutting-edge care for our patients, treating both common and complex conditions. We also offer services that seek to improve the health of our communities, including heart screenings, free clinics, and heart health education. Find an expert near you.