Aspirin, a common pain reliever for fever and aches, is generally not recommended for pregnant women. Some women with pre-existing health conditions, however, may continue taking aspirin when they're expecting.
In any case, you should contact your health care provider before taking aspirin while pregnant.
Why Pregnant Women Should Avoid Aspirin
Aspirin is a natural blood thinner that can interfere with your child's healthy development. However, if you are already taking aspirin for a medical condition, do not discontinue taking it until you speak with your doctor.
Taking aspirin mainly during the first trimester and last trimester may cause the following:
An increased risk of miscarriage
A possible placental disruption
Delayed labor
Increased risk of heart and lung problems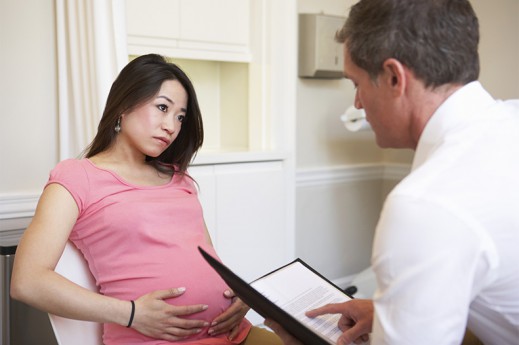 Exceptions to the Aspirin Rule for Expecting Women
Your health care provider may decide that you need to take a low dosage of aspirin (such as baby aspirin) if you fall into one of these categories:
In these cases the physician will determine the risks, and decide what the best case scenario is for you and your baby.
Are there aspirin alternatives?
You can take acetaminophen as an alternative unless you have an allergy to it. Check the labels, talk to the pharmacist, and/or your provider before taking over-the-counter drugs. Some medications will have trace amounts of aspirin, ibuprofen, or non-steroidal anti-inflammatory drugs (NSAIDs), which are also off-limits for expecting women.
Talk to your health care provider
Pregnant women should always discuss their medications and medical history with their doctor. Avoid aspirin or ibuprofen if you have not yet consulted with your doctor. As a general rule, expecting women should avoid any over-the-counter drugs unless they've received their doctor's approval.