We all know we should be eating more vegetables. We should get at least five servings of fruits and vegetables a day, and it is important to aim for that mark.
For many of us, it's tough to fit in that many servings. But when you do eat, look for foods that pack the most nutritious punch.

Here are five veggies to get you started and how to weave them into your weekly diet:
Dark, Leafy Greens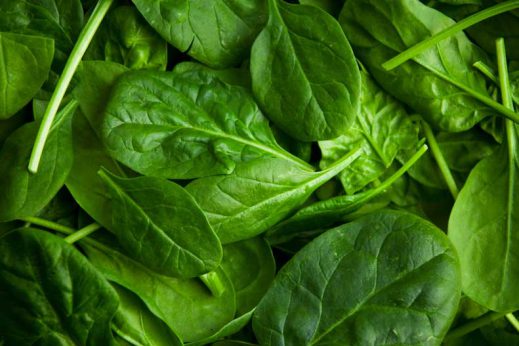 Yes, kale really is that good for you, but so are chard, beet greens, spinach, collards, and watercress. In the Centers for Disease Control and Prevention's list of powerhouse fruits and veggies, leafy greens filled the top spots. They are loaded with vitamins, minerals, and antioxidants.
Greens are for so much more than just salads. You can puree them and hide them in smoothies, sauces or soups, or add them to rice and pasta dishes. They also can top pretty much any sandwich or burger.
The key is to choose the right flavor for what you're making, as many greens are bitter. Spinach and romaine are great for smoothies because they have a mild flavor that hides well. Cabbage, kale, and other bitter greens work best when combined with something sweet like apples or pears.
Brussels Sprouts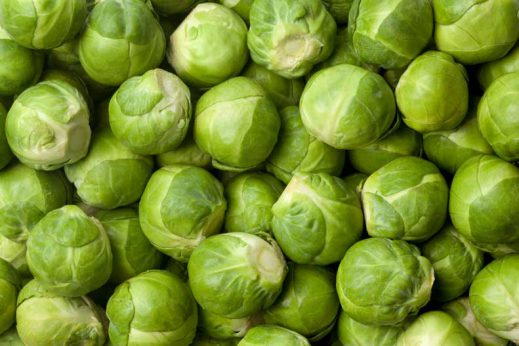 Just the smell is enough to turn people off of this cruciferous vegetable. However, it may be time to give them another try. They brim with iron, potassium, and vitamin C.
You can easily add Brussels sprouts as a side to any meal. Try oven-roasting them with a small amount of olive oil. You can also thinly slice the sprouts and use them in a salad or as a side with other steamed veggies.
Red Peppers
Although technically a fruit, red bell peppers are a sweet, versatile food packed with Vitamin C and minerals. Plus, the pop of color red peppers add works great with all the green you're adding to your diet.
Your options for including these in your diet are nearly endless. Slice and dip them, stuff them, saute them, puree them as a sauce. You can add red peppers to soups, salads, sandwiches, stir-fry, pizza, pasta, tacos, chimichangas, and so much more.
Peas
This childhood staple offers vitamins, minerals, antioxidants, plus fiber and protein. Peas are delicious fresh when you can find them at your local farmer's market, but the easiest way to eat them is from frozen. Always keep a bag in your freezer.
Peas have a mild, sweet flavor, making them easy to add to many meals. Include them in soups, add to mac and cheese, mix in rice dishes, or even puree with ricotta cheese as a pasta sauce.
Pumpkins
Pumpkin is another versatile addition to your diet. The key here is to make sure you're making healthy choices, not those loaded with sugar. Canned, unsweetened pumpkin contains vitamins A and C, potassium and fiber.
Try pumpkin ravioli or add to soups and chili. Blend up a pumpkin pie smoothie if you're looking for a sweet fix. You can also make pumpkin part of breakfast by adding it to oatmeal, muffins, and pancakes. Allrecipes features 19 healthy, tasty options for pumpkin.
The USDA's MyPlate campaign recommends filling half your plate with fruits and vegetables. Many nutritious veggies are green, but include foods from across the rainbow to get a variety of nutrients.
Never Miss a Beat!
Subscribe to Our HealthBeat Newsletter!
I understand that by providing my email address, I agree to receive emails from UPMC. I understand that I may opt out of receiving such communications at any time.
Thank you for subscribing!
You are already subscribed.
Sorry, an error occurred. Please try again later.
Get Healthy Tips Sent to Your Phone!
Connect with UPMC
A $21 billion health care provider and insurer, Pittsburgh-based UPMC is inventing new models of patient-centered, cost-effective, accountable care. The largest nongovernmental employer in Pennsylvania, UPMC integrates more than 90,000 employees, 40 hospitals, 700 doctors' offices and outpatient sites, and a 3.8 million-member Insurance Services Division, the largest medical insurer in western Pennsylvania. In the most recent fiscal year, UPMC contributed $1.4 billion in benefits to its communities, including more care to the region's most vulnerable citizens than any other health care institution, and paid more than $500 million in federal, state, and local taxes. Working in close collaboration with the University of Pittsburgh Schools of the Health Sciences, UPMC shares its clinical, managerial, and technological skills worldwide through its innovation and commercialization arm, UPMC Enterprises, and through UPMC International. U.S. News & World Report consistently ranks UPMC Presbyterian Shadyside on its annual Honor Roll of America's Best Hospitals and ranks UPMC Children's Hospital of Pittsburgh on its Honor Roll of America's Best Children's Hospitals. For more information, go to UPMC.com.