New guidelines issued by the American Heart Association (AHA) and American College of Cardiology (ACC) have lowered the definition of high blood pressure or hypertension.
Under the new guidelines, 30 million more Americans will now be considered to have high blood pressure. If you are one of those 30 million people, you might be wondering: Why did the guidelines change? And what can I do to improve my heart health?
Never Miss a Beat!
Subscribe to Our HealthBeat Newsletter!
(Tap to Join!)
(Click to Join!)
I understand that by providing my email address, I agree to receive emails from UPMC. I understand that I may opt out of receiving such communications at any time.
Sorry, an error occurred. Please try again later.
Get Healthy Tips Sent to Your Phone!
The New Guidelines
The new guidelines define high blood pressure as a systolic (top number) of more than 130 mmHg and a diastolic (bottom number) of more than 80 mmHg. Normal blood pressure is defined as less than 120/80. Elevated blood pressure is defined as 120/80 to 129/80. These guidelines apply to all adults, regardless of age and health history.
Previously, high blood pressure was defined as 140/90. Some older guidelines also relaxed the definition even further for people who were age 60 or older who had no history of heart problems and were at low risk.
Preventing Heart Disease
Despite many advanced cardiovascular treatments, heart disease is still the number one killer in America. And high blood pressure significantly increases your risk of developing heart disease. In fact, statistics show that 85-90 percent of people will develop high blood pressure in their lifetime.
Studies show that a blood pressure reading in the 130-139 range—which was not considered high under the previous guidelines—doubles your risk of having a heart attack or stroke.
"Hypertension is a silent killer," Dr. Saul Silver, MD, UPMC Heart and Vascular Institute, tells WPXI."And you have to remember that you don't really get symptoms of hypertension until it's too late."
The new guidelines are intended to encourage doctors and patients to take action to lower blood pressure sooner before it causes serious problems.
Identifying patients with blood pressure in the "elevated" range and encouraging them to take action sooner may help them to control their blood pressure with lifestyle changes alone and avoid treatment with medication.
Maintaining Your Blood Pressure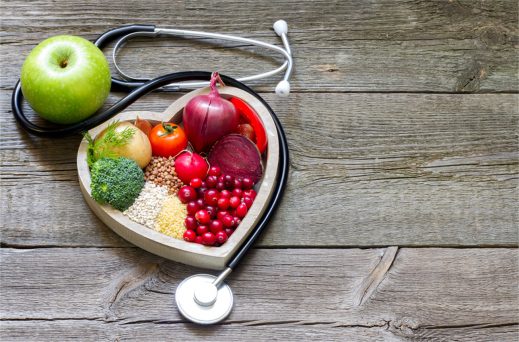 Very high blood pressure can cause blurry vision, dizziness, headaches, shortness of breath, and chest discomfort. But it does not always cause noticeable symptoms. That's why having your blood pressure checked regularly is important.
"I encourage all my patients to check their blood pressure at home regularly, and to relax for a few minutes before they take their blood pressure," says Dr. Silver. "Close their eyes, think calm thoughts, then check their blood pressure."
If you have normal blood pressure, you should have it checked at least once a year. If your blood pressure is elevated or if you are being treated for it, you should have it checked more often. Checking your blood pressure using a home monitor and keeping track of your results over time may help you identify high blood pressure more quickly.
If your blood pressure is higher than 130/80, your doctor may recommend medication. However, your doctor also will recommend lifestyle changes. These can include:
Eating a heart-healthy diet that is low in sodium and rich in potassium.
Achieving and maintaining a healthy weight.
Getting regular physical activity, such as aerobic exercise and resistance training.
Limiting alcohol consumption.
Quitting smoking.
Adopting these healthy habits can not only help to lower high blood pressure by 10-20 mmHg or more, but it also can prevent people from developing high blood pressure in the future.
If you have uncontrolled high blood pressure or think you might be at risk, you should schedule an appointment with your primary care provider today.
William Bachinsky, MD, UPMC Heart and Vascular Institute, is enrolling patients at UPMC Harrisburg in clinical trials studying whether investigational procedures may help lower blood pressure.
Editor's Note: This article was originally published on , and was last reviewed on .
Connect with UPMC
UPMC Harrisburg is a nationally recognized leader in providing high-quality, patient-centered health care services in south central PA. and surrounding rural communities. UPMC Harrisburg includes seven acute care hospitals and over 160 outpatient clinics and ancillary facilities serving Dauphin, Cumberland, Perry, York, Lancaster, Lebanon, Juniata, Franklin, Adams, and parts of Snyder counties. These locations care for more than 1.2 million area residents yearly, providing life-saving emergency care, essential primary care, and leading-edge diagnostic services. Its cardiovascular program is nationally recognized for its innovation and quality. It also leads the region with its cancer, neurology, transplant, obstetrics-gynecology, maternity care, and orthopaedic programs.