In less than a year, Jim Flynn has lost more than 30 pounds, and his blood sugar and A1c levels have improved to the point where he no longer needs medication. His path to a healthier lifestyle, however, started with a heart attack in March.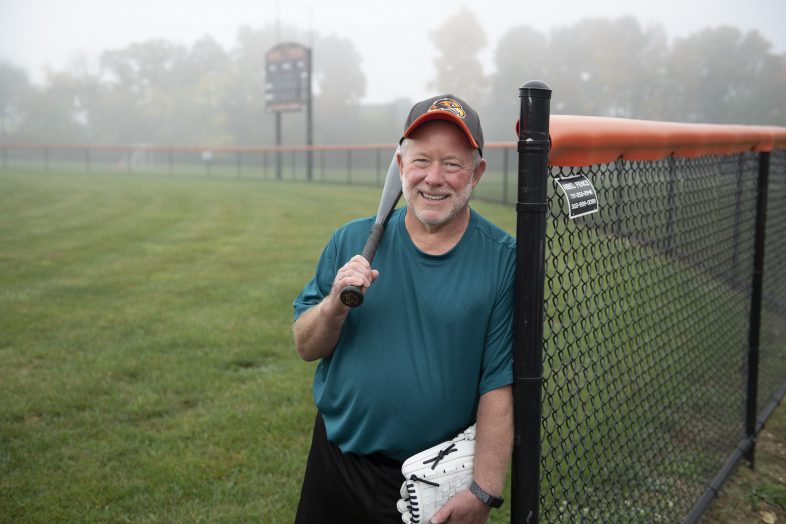 "I worked for 43 years in finance and I was a classic example of an unhealthy person," Jim explained. "I was diabetic, I had high blood pressure, and I was overweight."  
When he woke up in the middle of the night with chest pain, he knew it was a heart attack. After a quick trip to UPMC Lititz, Jim got care immediately from Gregory Cox, DO, interventional cardiologist with UPMC Heart and Vascular Institute, and the rest of the hospital's team.  
"When the blood stops flowing to the heart due to a blockage, it needs to be opened as soon as possible to prevent further damage," explained Dr. Cox. 
"They cared for me like I was somebody special," said Jim. "When I came home, I was very thankful to feel much better." 
In reality, Jim's health was still not good. "We can't cure the problem in the hospital," explained Dr. Cox. "We treated the results that night but not the underlying cause." Fortunately, UPMC offered Jim a way to a healthier lifestyle. 
Never Miss a Beat!
Subscribe to Our HealthBeat Newsletter!
(Tap to Join!)
(Click to Join!)
I understand that by providing my email address, I agree to receive emails from UPMC. I understand that I may opt out of receiving such communications at any time.
Sorry, an error occurred. Please try again later.
Get Healthy Tips Sent to Your Phone!
Cardiac Rehabilitation
"My first week home, the staff from the cardiac rehab unit called me and asked me take part," Jim recalls.  
Cardiac rehabilitation is recommended for patients recovering from a heart attack, congestive heart failure, or heart surgery. It aims to help patients regain control of their health. It combines exercise, health education, and counseling to help patients improve their overall health and lower their risk of future heart issues. 
They started slowly with some basic exercises and built Jim's strength up. By the end of the three-month program, Jim was feeling better and he stayed committed to what he learned. The results are incredible. 
"I feel very good," he said. "Throughout all the treatment from UPMC — from the night of the heart attack to leaving rehab — I've had excellent care. I couldn't be happier with everyone and how much I benefited from their care." 
"I'm very impressed with his lifestyle change," said Dr. Cox. "Due to his motivation and the rehab program, Jim has taken a big step toward helping to manage his disease on a long-term basis." 
For more information about cardiac rehabilitation at UPMC Lititz, call 717-625-5055. 
Connect with UPMC
The UPMC Heart and Vascular Institute has long been a leader in cardiovascular care, with a rich history in clinical research and innovation. As one of the first heart transplant centers in the country and as the developer of one of the first heart-assist devices, UPMC has contributed to advancing the field of cardiovascular medicine. We strive to provide the most advanced, cutting-edge care for our patients, treating both common and complex conditions. We also offer services that seek to improve the health of our communities, including heart screenings, free clinics, and heart health education. Find an expert near you.