Take our 5-question quiz to find out!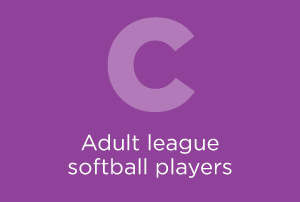 Share the quiz to show your results !
Just tell us who you are to view your results!
Ignore & go to results
Quiz: How Well Do You Know UPMC Sports Medicine
I got %%score%% of %%total%% right
%%description%%
Get Healthy Tips Sent to Your Phone!
Connect with UPMC
An athletic lifestyle carries the potential for injury. Whether you're an elite athlete or a weekend warrior, UPMC Sports Medicine can help. If you are looking to prevent, treat, or rehabilitate a sports injury, our multidisciplinary team of experts can help you get back into the game. If you are seeking to improve your athletic performance, we can work with you to meet your goals. We serve athletes and active people of all ages and experience levels. Our goal is to help you keep doing what you love. Visit our website to find a specialist near you.