Can you flare your nares? Have you ever bonked your pate? Does your axilla smell fresh? If you (truthfully) answered yes to any of these questions, you probably aced anatomy 101.
Let's put your knowledge to the test. Here's a fun anatomy quiz that includes names of body parts you may not have known.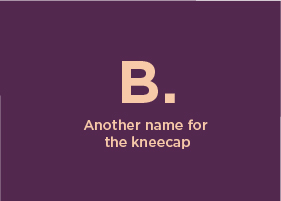 Share the quiz to show your results !
Just tell us who you are to view your results!
Ignore & go to results
How Well Do You Know Your Anatomy Vocabulary?
I got %%score%% of %%total%% right
%%description%%
Share your results on social media and invite your friends!
Editor's Note: This quiz was originally published on , and was last reviewed on .