Babies at UPMC Magee-Womens Hospital received an especially meaningful Leap Year present.
The newborns received handmade grasshopper hats on Wednesday for the once-every-four-years occasion. UPMC Magee nurse Caitlin Pechin crafted the hats in advance of Leap Day, which will take place Saturday, Feb. 29. The babies also received onesies to commemorate the special day.
Special guests Anne Sutton and Alec Traub donated 150 copies of the grasshopper-themed book "I Love You Like …" to Mother/Baby Unit and NICU families.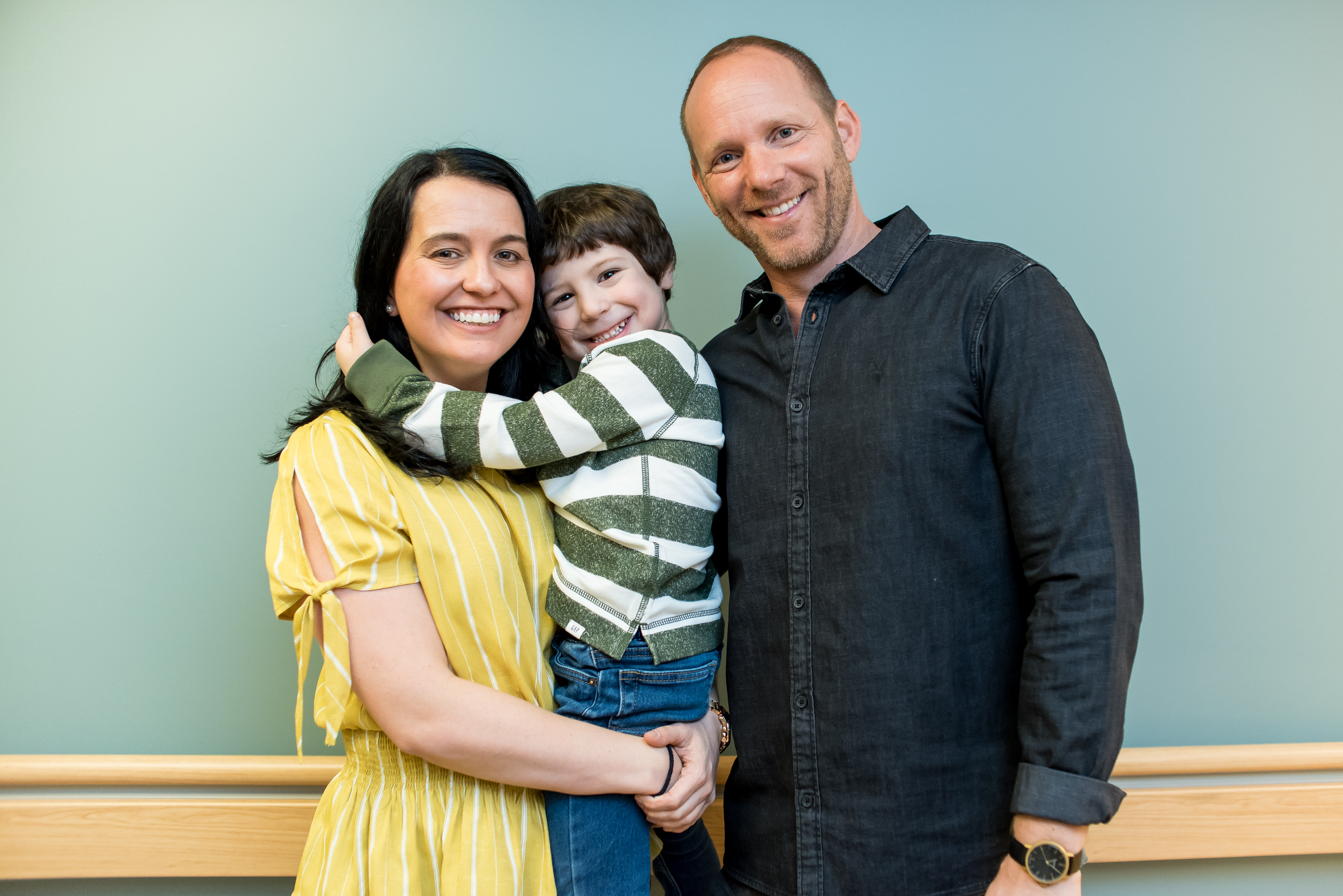 The book has extra meaning for Sutton and Traub. Traub wrote the book with Anne's husband Scott, a friend and former co-worker who died in 2018 after a battle with cancer.
Never Miss a Beat!
Subscribe to Our HealthBeat Newsletter!
(Tap to Join!)
(Click to Join!)
I understand that by providing my email address, I agree to receive emails from UPMC. I understand that I may opt out of receiving such communications at any time.
Sorry, an error occurred. Please try again later.
Get Healthy Tips Sent to Your Phone!
They decided to write the book in 2016, shortly after Scott was diagnosed with stage IV neuroendocrine cancer in his lungs. They dedicated the book to Anne and Scott's young son, also named Alec.
"I Love You Like …" tells the story of a young grasshopper and his father. The father is preparing to go to work, but his son frequently interrupts to ask, "How much do you love me?"
The book features illustrations by Glenn Zimmerman, who works for Paws Inc., the creative house that illustrates Garfield products.
Magee's Leap Day event allowed for both celebration and remembrance.
Editor's Note: This video was originally published on , and was last reviewed on .
Connect with UPMC
Built upon our flagship, UPMC Magee-Womens Hospital in Pittsburgh, and its century-plus history of providing high-quality medical care for people at all stages of life, UPMC Magee-Womens is nationally renowned for its outstanding care for women and their families.
Our Magee-Womens network – from women's imaging centers and specialty care to outpatient and hospital-based services – provides care throughout Pennsylvania, so the help you need is always close to home. More than 25,000 babies are born at our network hospitals each year, with 10,000 of those babies born at UPMC Magee in Pittsburgh, home to one of the largest NICUs in the country. The Department of Health and Human Services recognizes Magee in Pittsburgh as a National Center of Excellence in Women's Health; U.S. News & World Report ranks Magee nationally in gynecology. The Magee-Womens Research Institute was the first and is the largest research institute in the U.S. devoted exclusively to women's health and reproductive biology, with locations in Pittsburgh and Erie.