It's Saturday morning – you wake up only to feel the pizza and beer you enjoyed last night sitting heavily in your stomach. You might feel defeated and upset with yourself for eating and drinking more than you should have, but don't give up just yet!
Overeating is a common problem that can easily knock you off your path to success. Thankfully, there are plenty of ways to help you recover and get back on track in no time!
Never Miss a Beat!
Subscribe to Our HealthBeat Newsletter!
I understand that by providing my email address, I agree to receive emails from UPMC. I understand that I may opt out of receiving such communications at any time.
Thank you for subscribing!
You are already subscribed.
Sorry, an error occurred. Please try again later.
Get Healthy Tips Sent to Your Phone!
Tips to Get Back on Track After Overeating
Eat light meals the next day (like soups or salads)
Move more so you won't feel sluggish
Don't starve yourself – this can lead to extreme hunger, causing you to overeat all over again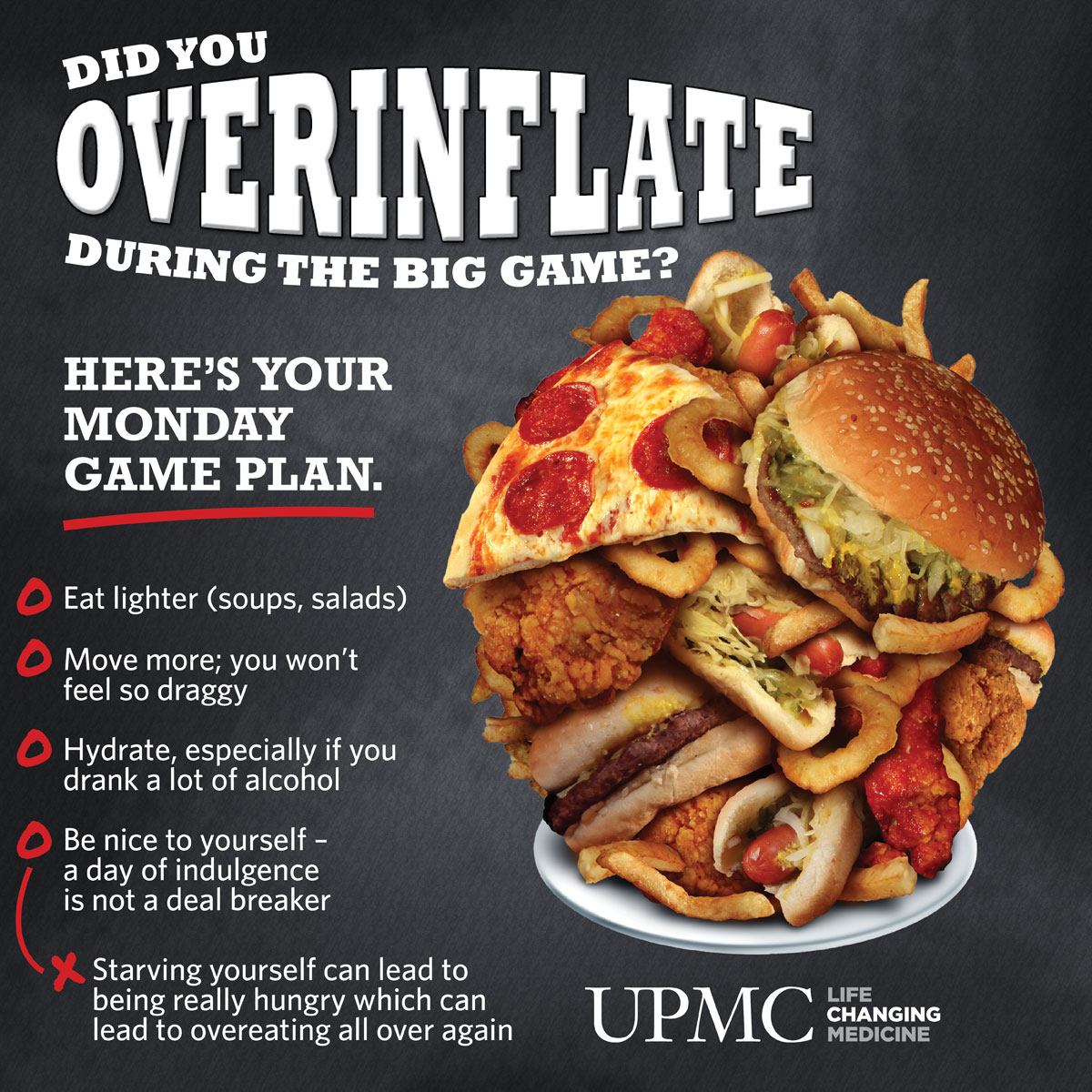 Tips to Recover From a Nasty Hangover
Hydrate
Try ginger to help with nausea
Drink coconut water
Opt for something savory instead of sweet (like salty pretzels or crackers)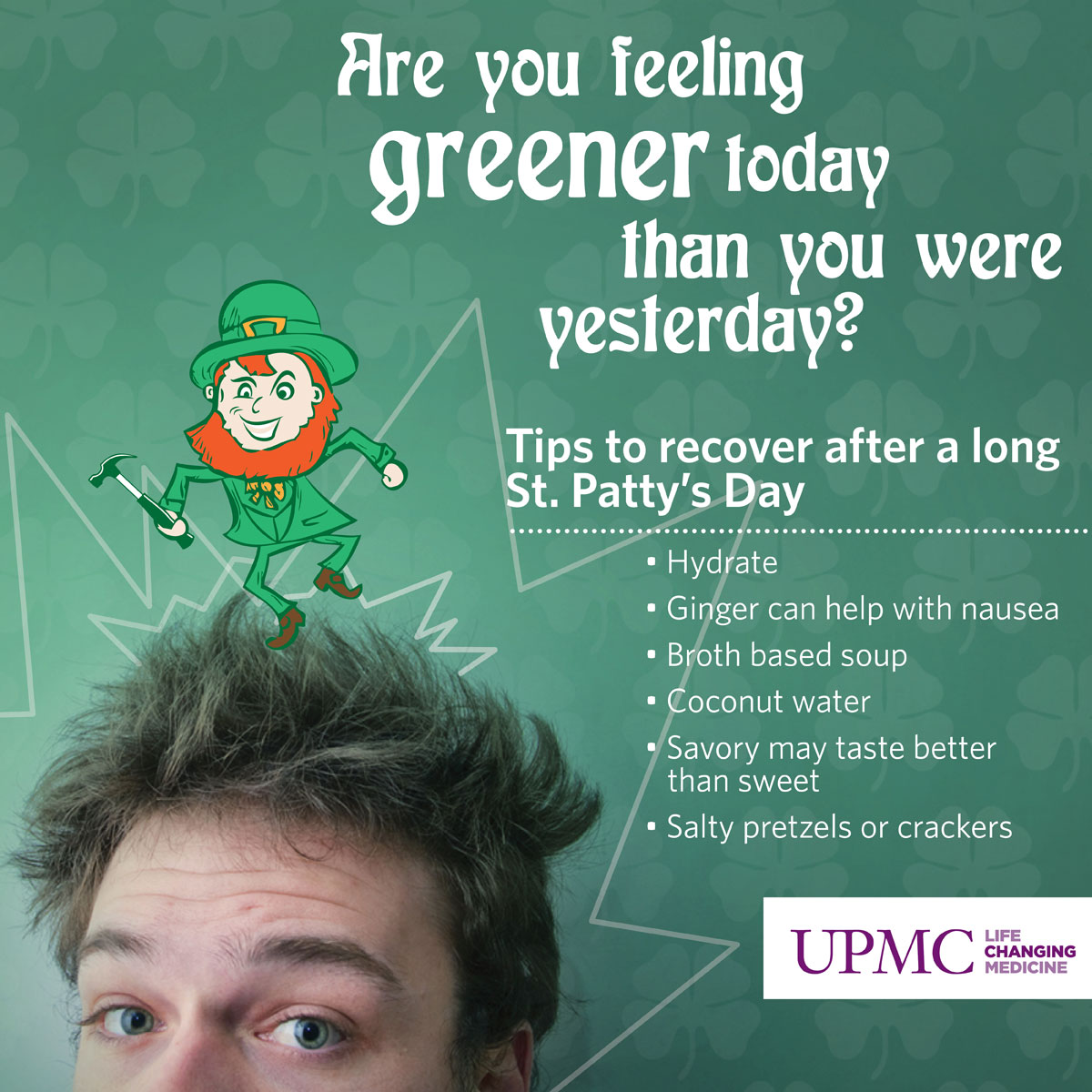 There's nothing wrong with indulging a little each week — especially when you're celebrating a holiday or enjoying a big game. The key to feeling good all the time is to treat yourself in moderation. If you treat yourself every day, it's not special. You wind up feeling sluggish, bloated, and develop poor eating and drinking habits that can lead to health problems down the line.
Connect with UPMC
Based in Pittsburgh, UPMC is a world-renowned health care provider and insurer. We operate 40 hospitals and more than 700 doctor's offices and outpatient centers. Our expert physicians are among the leaders in their fields, and we are leaders in groundbreaking research and treatment breakthroughs. UPMC Presbyterian Shadyside ranks as "One of America's Best Hospitals" and No. 1 in Pennsylvania in U.S. News & World Report's listings.