The holidays are just months away, and for many of us, the celebration also means you'll be having a few adult beverages with friends and family. Sipping on those yummy holiday-inspired concoctions can be fun, but they'll also rack up the calories in a flash. While we're not quite ready to break out the Christmas decorations, it's never too early to plan your defense against holiday overindulgence.
Discover how many calories are in your favorite drinks so you can make wiser choices during the upcoming holiday season and into the new year.
Wine
Beer
Liquor
Cocktail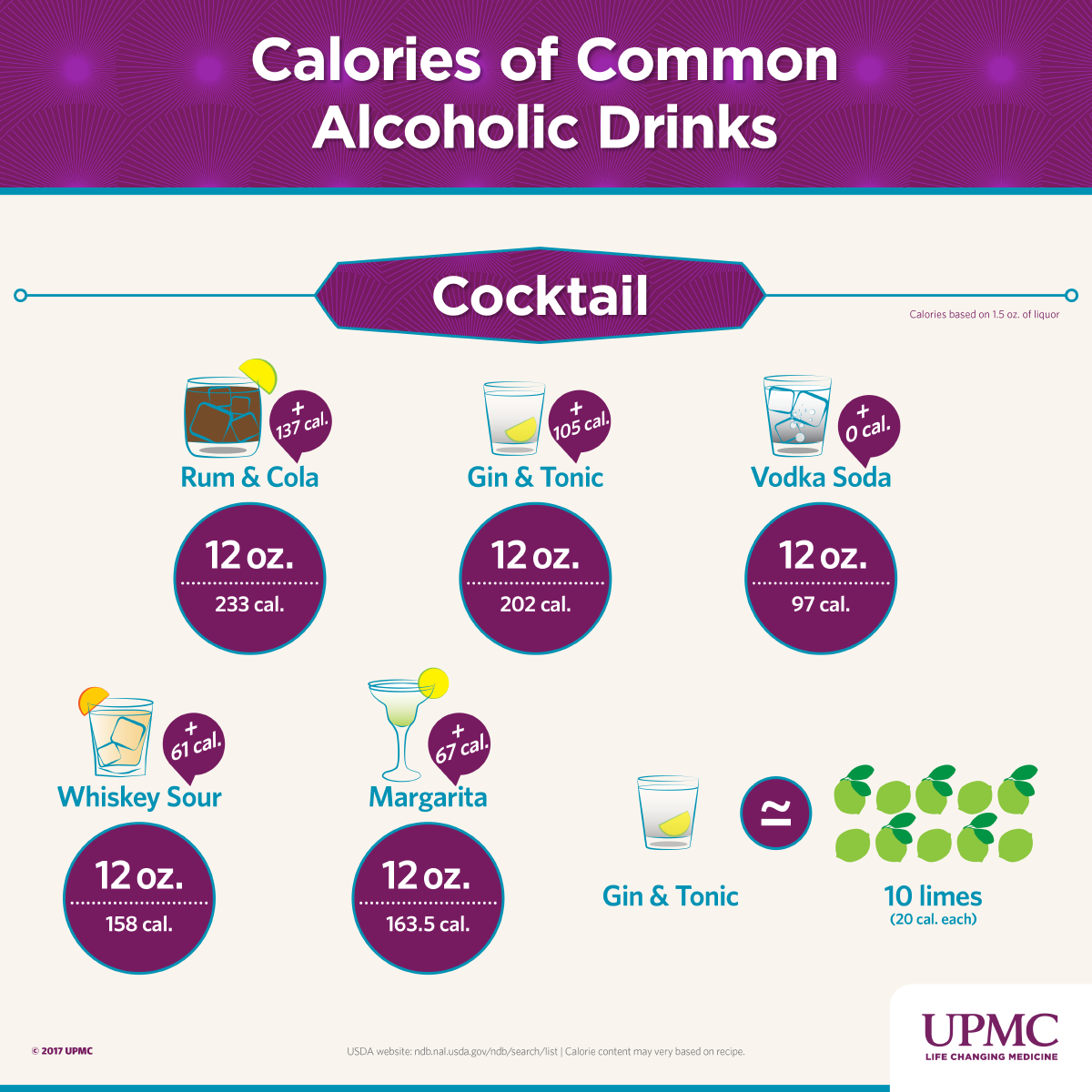 However pleasant the occasional cold beer, chilled glass of wine, or sweet cocktail may be, it's also important to note that drinking alcohol can have negative effects on your body and overall health. By understanding the amount of calories in your favorite alcoholic drinks, you can make smarter decisions when hitting the bar at your next holiday gathering, so that you're mentally and physically fit when entering 2015!
Never Miss a Beat!
Subscribe to Our HealthBeat Newsletter!
I understand that by providing my email address, I agree to receive emails from UPMC. I understand that I may opt out of receiving such communications at any time.
Thank you for subscribing!
You are already subscribed.
Sorry, an error occurred. Please try again later.
Get Healthy Tips Sent to Your Phone!
Connect with UPMC
Headquartered in Pittsburgh, UPMC is a world-renowned health care provider and insurer. We operate 40 hospitals and 700 doctors' offices and outpatient centers, with locations in central and western Pennsylvania, Maryland, New York, and internationally. We employ 4,900 physicians, and we are leaders in clinical care, groundbreaking research, and treatment breakthroughs. U.S. News & World Report consistently ranks UPMC Presbyterian Shadyside as one of the nation's best hospitals in many specialties and ranks UPMC Children's Hospital of Pittsburgh on its Honor Roll of America's Best Children's Hospitals.